The Ultimate Guide to Harvest Hosts Discounts: Unlocking the Best Deals for RVers
Harvest Hosts has revolutionized the RVing experience by offering a unique blend of travel and local experiences. With over 3,000 host locations across North America, members can enjoy unlimited overnight stays at unique places like breweries, farms, golf courses, and wineries. But what's even better? The plethora of discounts available to make this experience even more affordable. Let's dive into the world of Harvest Hosts discounts and see how you can save on your next RV adventure.
Understanding the Value of Harvest Hosts
Before we delve into the discounts, it's essential to understand the value Harvest Hosts brings to the table. Members gain access to more than 2,500 farms, wineries, breweries, museums, and other unique locations. This means you're not just getting a place to park your RV for the night; you're getting a unique experience at every stop.
Harvest Hosts is not just a membership—it's a gateway into a community that values the thrill of exploration, appreciates the beauty of nature, and cherishes the creation of lasting memories. This article will provide a comprehensive Harvest Hosts review, highlighting the unique RV camping locations and the benefits of the membership.. Whether you're a seasoned camping enthusiast or someone searching for unique experiences, Harvest Hosts has designed offerings tailored to meet your desires, ensuring your adventures are much more than just trips.
With a Harvest Hosts membership you can enjoy unlimited overnight RV stays at unique locations across the United States, Canada, and Mexico. Take advantage of our Harvest Hosts Membership Discount and experience some of the best RV camping at a reduced price.

In addition to unlimited overnight stays, Harvest Hosts members also receive exclusive RV Camping Discount Codes on products and services from partner companies. These codes can help you save even more on your RV adventures.
If you're looking for an unforgettable RV camping experience, a Discounted Harvest Hosts Membership is the perfect way to go. Enjoy all the benefits at a fraction of the cost.
Sign up today and start exploring! Experience Affordable RV Camping with Harvest Hosts. We are thrilled to offer a 15% discount for new members.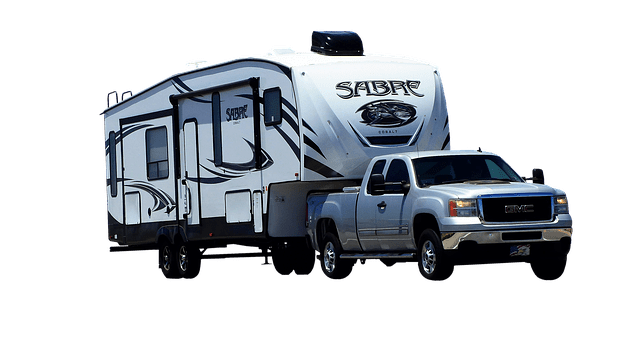 Harvest Hosts 15% Discount for New Members
We are thrilled to offer a Harvest Hosts Discount for New Members, providing a 15% discount for new members to Harvest Hosts, a network that promises safe, convenient, and unforgettable adventures. To take advantage of this offer and learn how to use the Harvest Hosts discount, simply use the discount code HHFRIENDS15 at checkout. This RV camping discount applies to the first year of membership only.
This is an exclusive offer, so don't miss out! Join the Harvest Hosts community today and start creating the unforgettable adventures you've always dreamed of.
Share this Harvest Hosts discount code with your friends and family so they can experience the joy of exploring with Harvest Hosts, too.. Together, we can transform every day into an adventure-filled journey.
We are grateful for your continued support and look forward to hearing about your thrilling journeys with Harvest Hosts. Remember, every adventure begins with a single step. Why not take that step with Harvest Hosts? Embark on a journey that guarantees enjoyment and an RV camping discount with Harvest Hosts that's hard to beat. Your adventure awaits!
Here are some additional details about the discount:
The Harvest Hosts discount code HHFRIENDS15 is valid for new members only.
The discount applies to the first year of membership only.
The discount does not apply to the All Access plan.
The discount is only available for a limited time.
More Harvest Hosts Discount Codes:
HHFAMILY10: Get 10% off your first year of membership when you join with a friend or family member.
HHWORK10: Get 10% off your first year of membership if you are a healthcare worker, first responder, or teacher.
HHMILITARY10: Get 10% off your first year of membership if you are a member of the military.
HHTHANKS10: Get 10% off your first year of membership during the Thanksgiving holiday season.
Benefits of using Harvest Hosts discount codes:
Save money on your RV camping trips.
Stay at unique and interesting locations.
Support local businesses.
Give back to the community.
To redeem the Harvest Host discount, simply:
Click on the "Join Now" button.
Enter your information and select the "Classic Plan".
Enter the discount code HHFRIENDS15 in the "Discount Code" field.
Click on the "Submit" button.
Your discount will be applied and you will be able to continue with the checkout process.
Stay Updated with Harvest Hosts Discount Offers
To ensure you never miss out on any discounts or special offers, it's a good idea to provide your email address to Harvest Hosts. They often send out promotional offers, news, and updates to their subscribers, ensuring you're always in the loop.
Why Choose Harvest Hosts?
Apart from the fantastic discounts, Harvest Hosts offers a unique proposition for RVers. Traditional RV parks can often feel crowded and lack the charm of local experiences. With Harvest Hosts, every stop is an adventure. Whether you're sipping wine at a local vineyard, exploring a family-owned farm, or enjoying a cold brew at a craft brewery, the experiences are genuine and memorable.
Conclusion
Harvest Hosts provides a unique blend of travel and local experiences for RVers. And with the Harvest Hosts discounts available, it becomes an even more attractive proposition for those looking to explore North America in a truly unique way. So, if you're an RVer or planning to start your RV journey, consider Harvest Hosts and make the most of the discounts on offer.
In Post Image by: Image by RENE RAUSCHENBERGER from Pixabay