RV insurance is a type of insurance policy that specifically covers recreational vehicles, such as motorhomes, travel trailers, and camper vans. While it is not legally required in all states, it is highly recommended for anyone who owns an RV, as it can provide a valuable financial safety net in case of accidents, theft, or other unforeseen events.
There are several different types of RV insurance policies available, and it is important to carefully consider your needs before choosing the right one for you. Some common types of RV insurance include collision and comprehensive coverage, which can help pay for damages to your RV if it is involved in an accident; liability coverage, which can help protect you if you are found legally responsible for an accident; and personal belongings coverage, which can help pay for any personal items that are damaged or stolen while you are on the road.
In addition to these basic types of coverage, there are also several optional coverage options that you may want to consider. For example, some RV insurance policies offer roadside assistance, which can provide valuable assistance if you experience a breakdown or other emergency while on the road. Other policies may offer trip interruption coverage, which can help reimburse you for expenses if you need to cancel or interrupt a trip due to a covered event.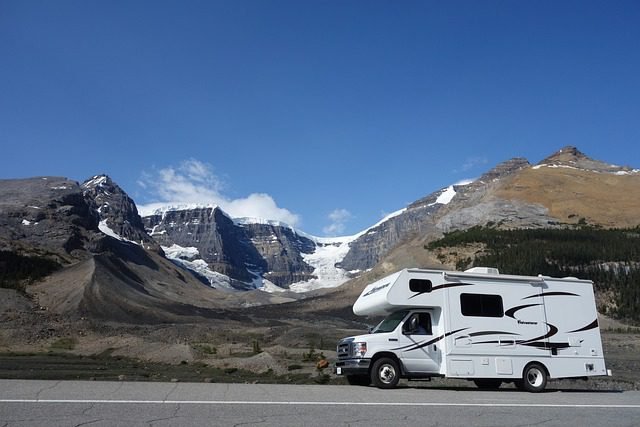 When choosing an RV insurance policy, it is important to carefully read the fine print and understand exactly what is and is not covered. It is also a good idea to shop around and compare quotes from different insurance companies to find the policy that best fits your needs and budget. Additionally, be sure to regularly review your policy and update it as needed to ensure that it continues to meet your changing needs.
Whether you need RV insurance — and, if so, how much you need — depends on factors unique to you like the type of RV you drive, how you use it and the state in which you live. You can use this guide to determine the right level of protection for you and your recreational vehicle.
How to determine if you need RV insurance
Do you need RV insurance? There isn't a straightforward yes or no answer. RV insurance requirements vary from state to state. Look up your state's requirements to be sure.
Generally, though, the only instance in which you don't need RV insurance is when you can tow your RV behind your car and you own it outright. If your RV can travel on its own or you have a loan, you at least need liability insurance.
In most cases, the liability insurance required is the same as what your state requires for cars. When you're researching to figure out how much RV insurance you need to legally take to the road with your recreational vehicle, look up requirements for both bodily injury and property damage liability.
RV insurance coverage types
Insurers break RVs into four different categories and the insurance for each — along with its cost — varies. Here's a quick peek at each RV insurance coverage type:
Class A motorhomes
If your motorhome is more than 20 feet long, you're probably driving a Class A RV. Because the vehicle has the ability to travel the road on its own, it's beholden to your state's liability requirements for vehicles. In other words, motorhome insurance is required before you take to the open road.
Class B motorhomes
If you drive a camper van, you drive a Class B motorhome. Because your camper van is motorized, these smaller RVs need camper insurance. Make sure you're covering your state's liability minimums at the least.
Class C motorhomes
Also called cabover motorhomes or campers, Class C motorhomes are built on the chassis of a van or truck. If the lower-front portion of your RV looks like a truck or van, you're probably driving a Class C motorhome. Because it's drivable, it needs RV insurance too.
Towables
If you have a towable travel trailer, things get a little murkier. Your auto insurance policy might extend to your travel trailer, but check the fine print of your policy. Even if it does, you might need separate travel trailer insurance to fully protect your investment. Talk with your insurance agent to make sure you have the right level of coverage for the full value of your trailer and the way you use it.
What RV insurance covers
At the least, your RV insurance should cover your liability if you cause bodily injury or property damage behind the wheel of your motorhome, camper van or cabover. But most RV insurance policies don't stop there. You can get additional coverage for:
Total loss replacement so you can get a new RV if yours gets totaled
Replacement cost for personal property you store in it that gets damaged by a covered cause or stolen
Emergency expense coverage to cover a hotel and transport if your RV is unusable after a covered cause like an accident
Repairing your RV if it's damaged by a covered cause like a fire, vandalism, or a falling tree
Full-timer liability coverage to give you more protection if you live in your RV full-time
Talk to an insurance agent to get the right level of coverage for your RV. While you can choose an agent from a specific RV company, choosing an independent insurance agent gives you more options. That agent can help you pick the coverage you need and give you quotes from multiple insurance carriers so you can get the best price on your RV insurance, camper insurance, motorhome insurance, or travel trailer insurance.
RV insurance cost
The amount you pay for your RV insurance varies based on the type of RV you drive, how frequently you use it, the possessions you store in it, your state, your driving record and experience and other factors. That said, National Automobile Dealers Association (NADA) Guides — which is owned and operated by J.D. Power, the consumer intelligence company — reports the following averages for each type of RV insurance:
Class A: $1,000–$1,300 for 140 annual usage days
Class B: Comparable to auto insurance rates in your area
Class C: $800–$1,000+
Travel trailers: $200–$1,000
Best RV insurance companies
To ensure you're getting the best coverage at the lowest RV insurance cost possible, we recommend gathering quotes from at least a few insurance providers. Here are a handful of our favorites:
Too long, didn't read?
RV insurance varies based on the type of RV you drive, your state requirements and a host of other factors. Regardless, if you drive a recreational vehicle, it's worth asking an insurance agent about the right level of coverage for your vehicle. That way, you can enjoy the freedom it offers without the stress of unanticipated expenses if the road ahead takes an unexpected turn.
Featured Image Credit: RVWithTito.com/ flickr