RV camping has become increasingly popular in recent years, and for a good reason. It's a cost-effective way to travel and explore new places without sacrificing comfort and convenience. One of the essential factors to consider when choosing an RV campsite is the amenities they offer. In this article, we'll cover everything you need to know about RV campsite amenities, from the basics to the more advanced ones, how to choose a campsite based on amenities, and tips for making the most out of them.
RV Campsite Amenities: The Basics
When it comes to RV campsite amenities, there are several basic ones that you should expect to find in most campsites. These amenities are essential for a comfortable and enjoyable camping experience.
Water and Sewer Hookups – These are essential for access to clean water and a place to dump your gray and black water tanks.
Electrical Hookups – These are necessary for powering your RV's appliances, devices, and other electronics.
Picnic Tables and Fire Pits – These are useful for outdoor cooking and dining, as well as for creating a cozy ambiance.
Dump Stations – These are provided for guests who need to empty their tanks during their stay or before leaving the campsite.
Restrooms and Showers – Most RVers prefer to use the ones in their own RVs, but having access to restrooms and showers in the campsite can be useful, especially if you're staying for an extended period.
Laundry Facilities – These are great for longer stays, as it allows you to do laundry without leaving the campsite.
Trash and Recycling – It's essential to dispose of your waste responsibly, and most campsites have designated areas for trash and recycling.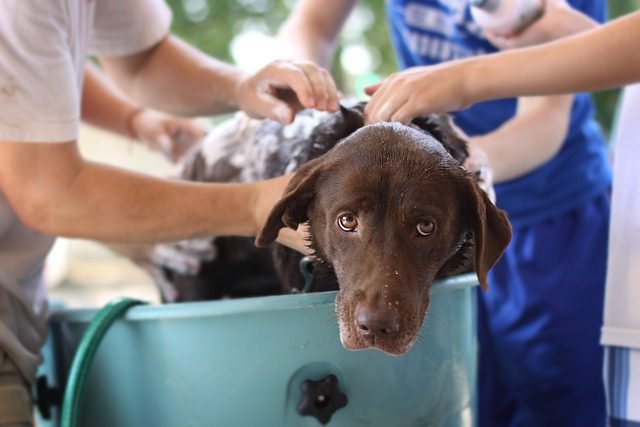 Advanced RV Campsite Amenities
In addition to the basic amenities, many RV campsites offer advanced amenities that can enhance your camping experience.
Wi-Fi – In today's connected world, having access to Wi-Fi can be very useful, especially for those who work remotely or need to stay in touch with family and friends.
Cable TV – For those who enjoy watching TV, having cable TV can be a great option to keep up with news and entertainment.
Swimming Pools and Hot Tubs – These are great for relaxing and unwinding after a long day of exploring or hiking.
Playgrounds and Game Rooms – For families with kids, having access to playgrounds and game rooms can be a great way to keep them entertained.
Convenience Stores and Gift Shops – These are convenient for those who need to purchase supplies or souvenirs during their stay.
Pet-Friendly Amenities – Many RV campers bring their pets along with them, and having pet-friendly amenities such as dog parks or pet washing stations can be very helpful.
On-Site Restaurants and Cafes – For those who prefer not to cook, having access to on-site restaurants and cafes can be a great option.
Choosing an RV Campsite Based on Amenities
Choosing an RV campsite based on amenities can be a daunting task, especially if you're new to RV camping. Here are some tips to help you choose the best campsite for your needs.
Identify Your Needs – Make a list of the amenities that are essential for your comfort and convenience.
Researching Amenities at Potential Campsites – Check the campsite's website for information on the amenities they offer. You can also read reviews from other RVers to get an idea of what to expect.
Understanding the Cost of Amenities – Some campsites charge additional fees for certain amenities, while others may include them in their nightly rate. It's essential to factor in the cost of amenities when budgeting for your trip.
Balancing Amenities with Other Factors – While amenities are important, they shouldn't be the only factor in choosing a campsite. You should also consider factors such as location, scenery, and accessibility.
Tips for Making the Most of RV Campsite Amenities
Once you've chosen your campsite and settled in, it's essential to make the most out of the amenities offered. Here are some tips to help you get the most out of your camping experience.
Planning Ahead – Before you arrive at the campsite, make a list of the amenities you want to use and plan accordingly.
Bringing the Right Gear – Make sure you bring the appropriate gear for the amenities you plan to use, such as swimwear for the pool or a BBQ grill for outdoor cooking.
Following Campsite Rules and Etiquette – Be respectful of the campsite's rules and regulations, such as quiet hours and designated areas for pets.
Engaging with Other Campers – RV camping is a great way to meet new people and make new friends. Engage with other campers and participate in activities offered by the campsite.
FAQs
What are the most common RV campsite amenities? The most common RV campsite amenities include water and sewer hookups, electrical hookups, picnic tables and fire pits, dump stations, restrooms and showers, laundry facilities, and trash and recycling.
How do I know what amenities a campsite offers? You can find information on the amenities offered by the campsite on their website or by reading reviews from other RVers.
Are all RV campsites pet-friendly? No, not all RV campsites are pet-friendly. It's essential to check the campsite's website or call ahead to confirm their pet policy.
Can I use RV campsite amenities if I'm not staying at the campsite? Some campsites may allow non-guests to use their amenities for a fee, but it's best to check with the campsite beforehand.
Do I need to make reservations for RV campsite amenities? It depends on the campsite and the amenity. Some amenities may require reservations, while others may be available on a first-come, first-served basis.
Takeaway
RV camping is a great way to explore new places and enjoy the great outdoors. Choosing the right RV campsite with the right amenities can enhance your camping experience and make your trip more comfortable and enjoyable. From the basic amenities like water and electrical hookups to advanced amenities like swimming pools and pet-friendly amenities, there's an RV campsite for every need and preference. By following the tips and advice in this article, you'll be able to make the most out of your RV camping experience and enjoy all the amenities that the campsite has to offer.