It was bound to happen – Meier's Creek Brewing Company was the first Harvest Host that failed to exceed my expectations. Don't get me wrong – the experience was acceptable, but I wouldn't go back. There are just too many options that are BETTER.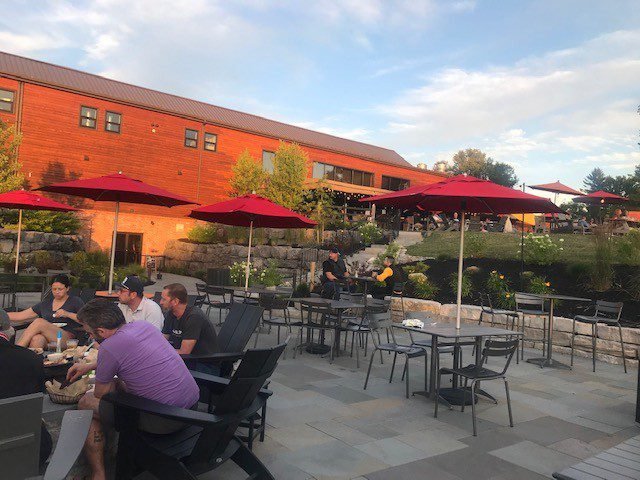 The facility itself is great. Modern buildings with an industrial feel – the perfect ambiance for a microbrewery. Outside was replete with amenities ranging from cornhole to disc golf on a well-manicured lawn. It is family & pet friendly with kids & dogs everywhere., sure to bring a smile to your face.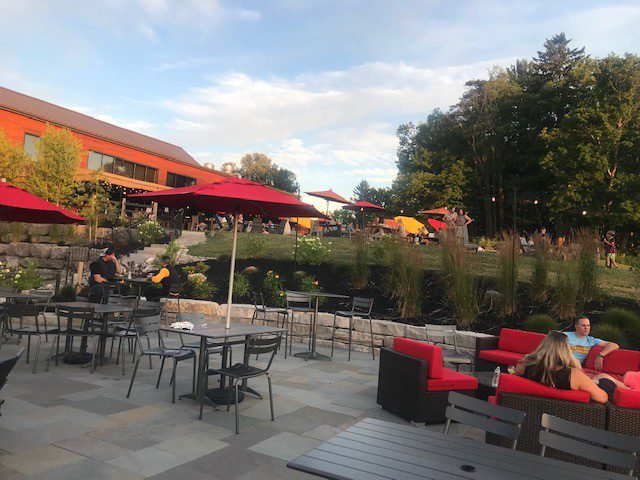 Getting down to business – "good beer" is highly subjective. I generally live by the credo there is no such thing as a bad beer, just some are better than others. After trying a flight of beers ranging from mild to sour to stout, I was unable to find a beer that tasted good to me. Cindy also ordered a flight that contained a couple of seltzers. She was able to find a winner there. So… I ordered a diet Coke & she ordered a seltzer, then we wandered outside to find a seat & enjoy one another's company.
Despite having a lot of green space, the single harvest host spot was located in the corner of the parking lot in a section striped off for no parking. If you're into the cracker barrel parking lot experience, this is a good fit. That said, I know they could do better.
It was safe & well lit, so I can't argue that.