As a tent camper, you have likely developed a certain image of camping. Sleeping on the ground, waking up to the sounds of nature, cooking over an open fire, and relaxing in the woods all come to mind.
However, as soon as one takes the plunge into the world of the RV camper, camping takes on a whole new persona. Suddenly, complete comfort can be had in the middle of the woods and cooking a meal is as simple as it is back home.
If you are a well-seasoned tent camper who's considering upgrading to an RV, you may be wondering what to expect after purchasing a camper of your very own. We have created this list of 16 things you need to know before you upgrade from a tent to an RV.
1. Packing is Simpler
While packing for a tent camping trip can be pretty time-consuming, packing for an RV camping trip is a breeze. You see, everything you pack for your first trip can simply be left behind in the RV for next time, making heading out for a weekend in nature easier than ever.
Just be careful not to leave food in your RV, as this can attract pests.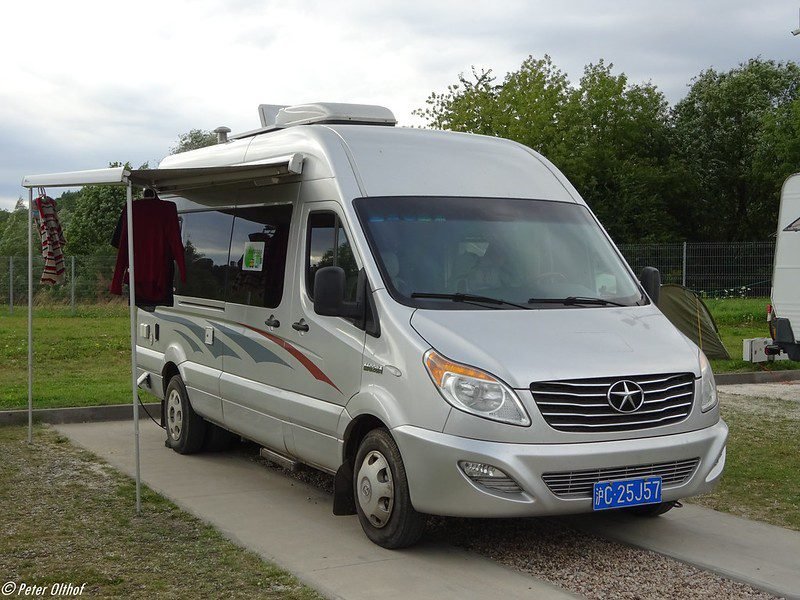 Image Credit: peterolthof / flickr
2. You might need a New Vehicle
If you plan on pulling a trailer of any kind, it's likely that you'll need to look into purchasing a new vehicle. The heavier the trailer, the more power you'll need to tow it, so keep this in mind when shopping for your RV.
3. Gas Mileage will not be the same
Tents are lightweight and highly portable. RVs, on the other hand, are still portable but not exactly lightweight. This means getting one from point A to point B requires a good bit of fuel, something many people forget to factor into their expenses for their first trip out.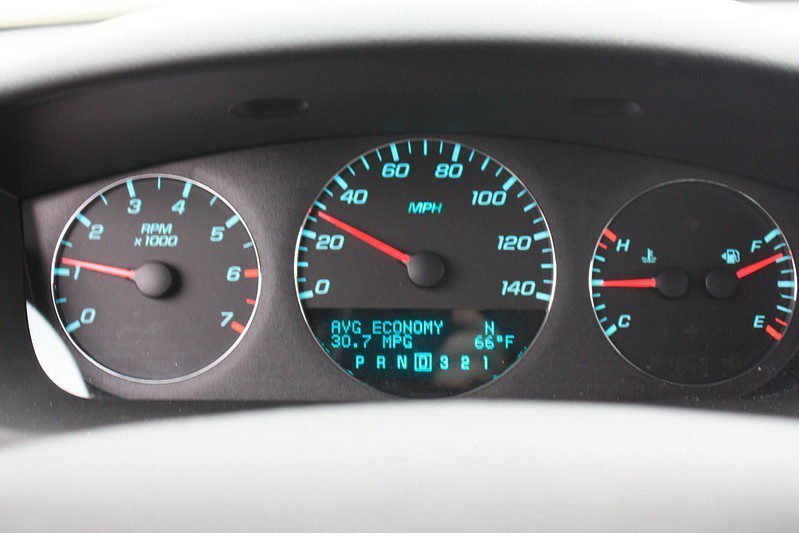 Image Credit: Crystal Collins / flickr
4. Morning Coffee is much easier to procure
Forget boiling water over an open fire first thing in the morning. An RV kitchen means you can get your coffee via a coffee pot and spend your morning sipping said coffee while enjoying nature.
5. "Roughing it" will be… less rough
For better or worse, camping in an RV is much cushier than tent camping. If you enjoy the rough aspect of tent camping, you may want to reconsider your decision to purchase an RV.
6. Finding Camping off the Beaten Path will be more difficult
While it is not impossible, camping outside of a dedicated campground is a bit more difficult in an RV than it is in a tent. This is due to the bulky nature of the RV and its inability to drive off-road in rough conditions.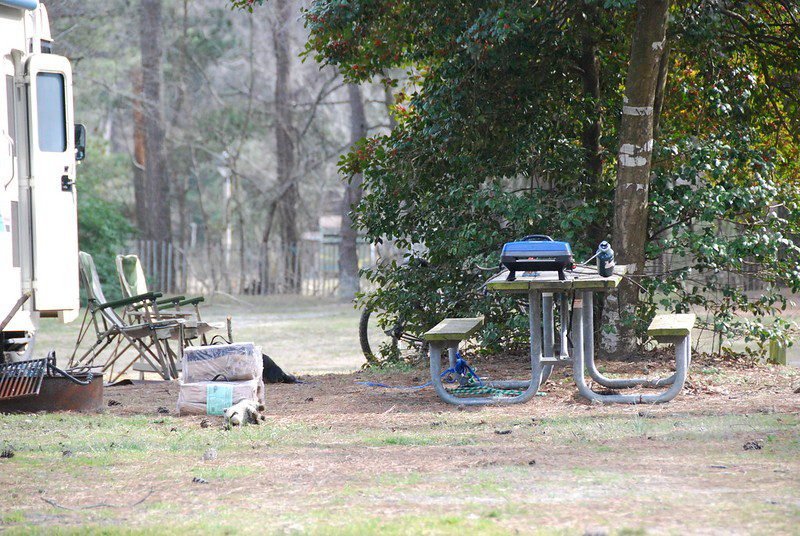 Image Credit: Virginia State Parks / flickr
7. Stovetop S'mores are easier
Building a campfire is hard work. Sometimes a hankering for s'mores may strike, but the desire to build a fire just isn't there.
In these cases, s'mores made on the RV stovetop are a much easier alternative. However, these simplified versions are not quite as delicious as their campfire counterparts, so you won't want to drop the campfire habit entirely, and you won't have to.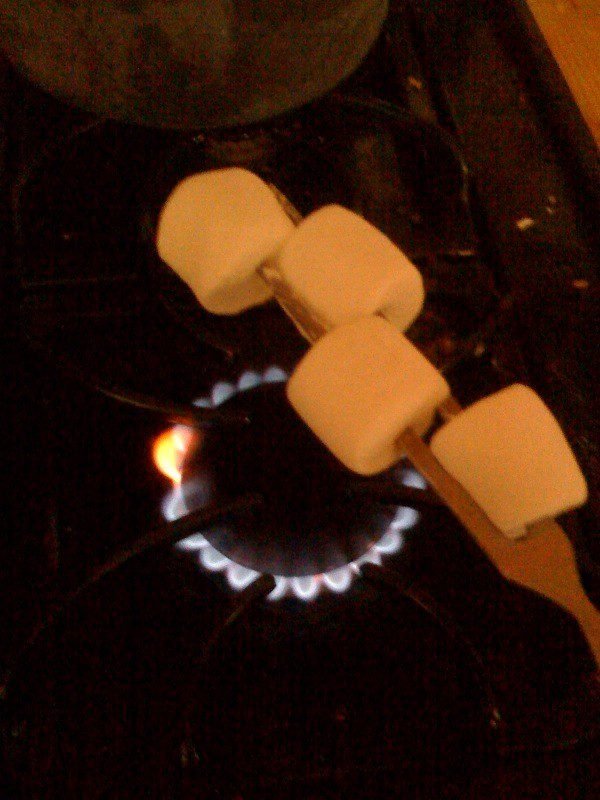 8. You may want to sleep in
If you're someone who adores early mornings spent in nature, you may want to know that you'll probably sleep later in an RV. The comfort of an RV mattress on a real bed combined with climate control is enough to keep anyone in bed a little longer. Therefore, morning lovers will want to set an alarm.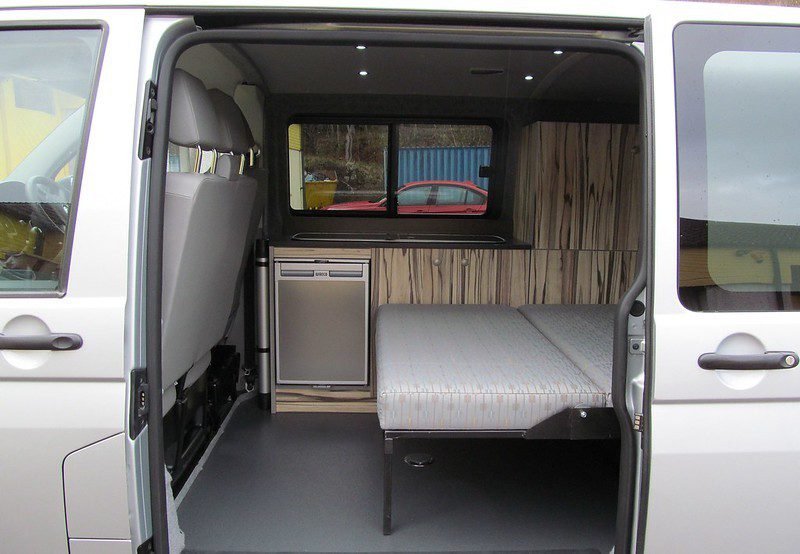 9. Setup takes practice
You may be excited at the prospect of never pitching another tent, but you must know that setting up an RV is not always a walk in the park. Therefore, while you are welcome to be happy about the lack of tent-pitching, you may want to practice setting up your RV before heading out in order to avoid frustration. Once you learn, setting up will be a breeze.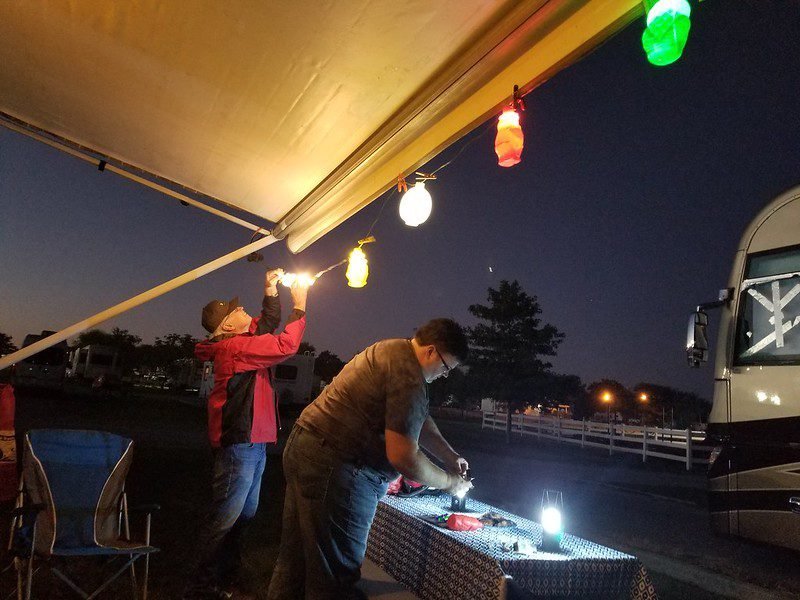 10. Microwaves, Real Stoves, Kitchen Sinks & Showers are amazing
Remember when we said camping is cushier in an RV? That includes the cooking aspect too. RVs include such luxurious features as microwaves, stoves, and real sinks, making cooking and cleanup a breeze.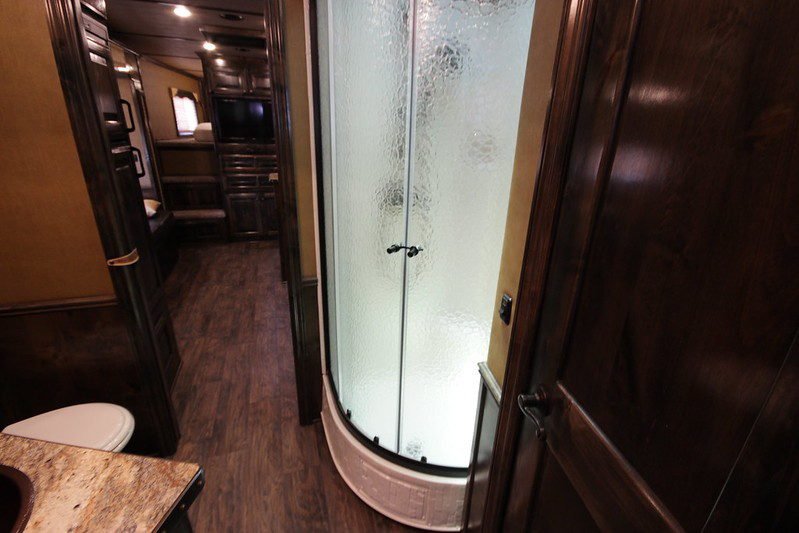 11. Campgrounds aren't always the same as RV Parks which aren't the same as RV Resorts or Outdoor Destinations
When looking for a place to park your rig, you are going to come across a lot of RV parks. Although there are plenty of wonderful RV parks out there, it pays to do your research.
If you are accustomed to tent camping, you are likely looking for some beautiful nature to go along with your camping trip, and not all RV parks are created equal in this respect. Read reviews to get a good idea of what a park is all about before making a reservation.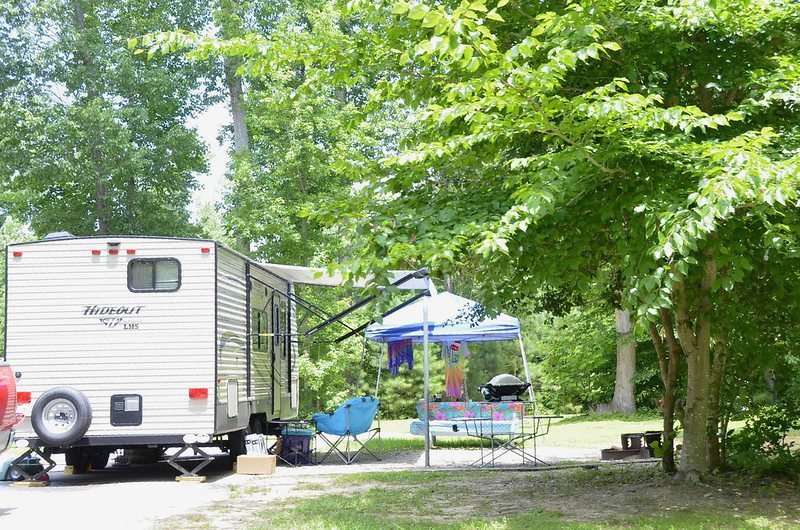 12. Towing can be Tricky
Towing a trailer – and even driving a big rig – can be rough, especially while you are still learning the ropes. Make sure to go out for a practice run before heading out on a long trip, and take things slowly at first as you get a feel for the wider turn radius and slower stops.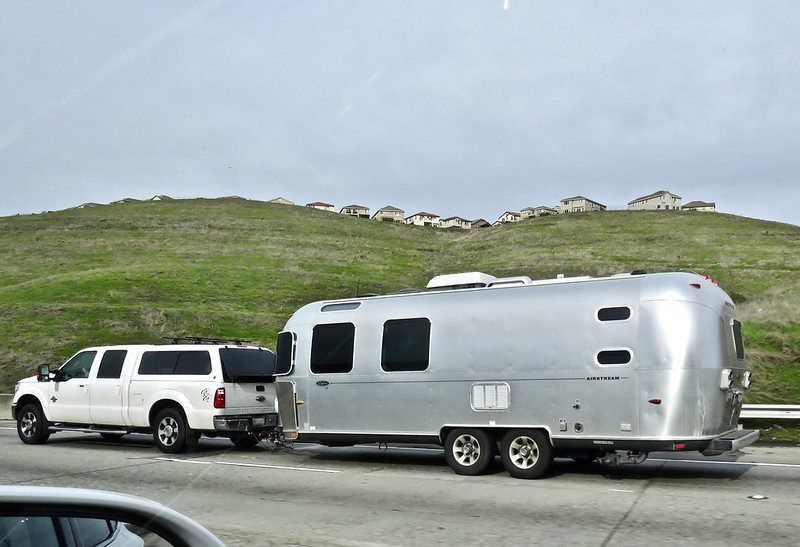 Image Credit: rulenumberone2 / flickr
13. You'll need to store that Beast
It is important to keep in mind that whatever rig you purchase will need to be stored somewhere. A tent can be thrown in the back of a closet, but the same cannot be said of an RV. Therefore, you will want to look into storage costs before making a purchase in order to fully understand the commitment you are making.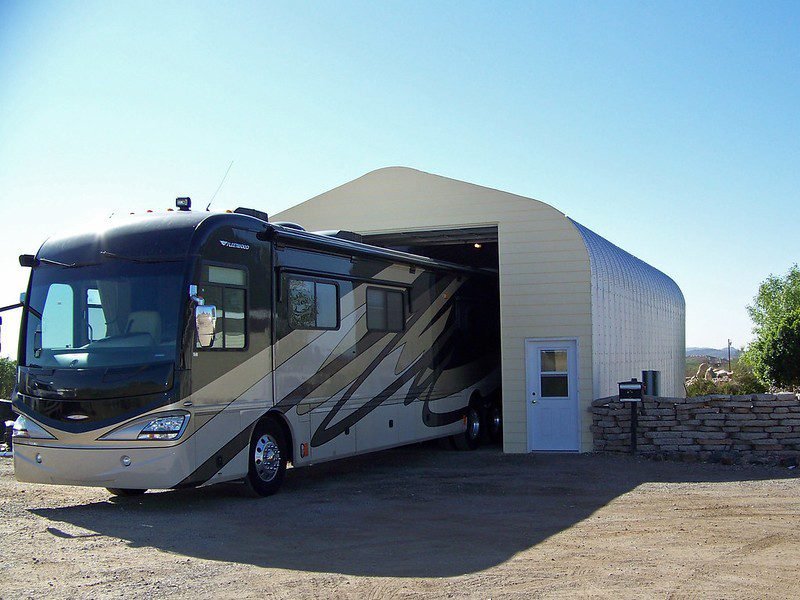 Image Credit: SteelMaster Buildings / flickr
14. Camping Directories are a good thing
RV sites are generally harder to find than tent sites. This makes sense, considering the fact that they generally offer more amenities and are privately owned. That said, it can make RV camping a bit harder to do. For this reason, camping clubs and directories are a great guide to RV camping — Google, Campgroundsontheweb.com, GoodSam Directory, RVParkReviews — can be good resources.
15. You won't ever want to go back to real life
Camping is an amazing experience. This is even more true when you are camping in complete comfort. Therefore, it is highly likely that you will never want to return to real life after experiencing a trip in your RV. Fortunately, it is possible to live in your RV, so there's always that option.
16. Nature is amazing no matter where you sleep
You know that feeling of awe and wonder at the world around you that made you excited about camping in the first place? That feeling remains no matter how you go about taking your trips into the wilderness.
Resources
In conclusion, upgrading from tent camping to RV camping can be a rewarding and comfortable experience. It offers numerous conveniences, such as simplified packing, easier cooking, and access to modern amenities. However, it's essential to be aware of the challenges, such as finding suitable campgrounds and adapting to towing an RV. By researching and linking to reputable sources like RVIA, GoRVing, Good Sam Club, RV Life, and the National Park Service, you can increase the EAT of your content and provide valuable information to help tent campers make an informed decision about transitioning to the RV lifestyle. Remember, nature is awe-inspiring no matter where you sleep, and embracing the world of RV camping can open up new adventures and opportunities for unforgettable experiences.
Featured Image Credit: chulmin1700 / Pixabay