RV camping has become increasingly popular over the years, especially for travelers who are looking for a budget-friendly way to explore the world. With an RV, you can have the freedom to travel at your own pace and save money on expensive hotel stays and restaurant meals. In this article, we will provide you with the best deals and discounts for RV camping to help you save money on your next adventure.
Discounts and Deals for RV Campgrounds
One of the biggest expenses of RV camping is the cost of campground fees. However, there are ways to save money on these fees. First, consider the type of campground you will be staying at. There are various types of RV campgrounds available, including private, state, and national parks. Each of these campgrounds has different fees and amenities, so it's important to research and compare them to find the best deal.
Many RV campgrounds also offer loyalty programs, which provide discounts and other benefits to frequent visitors. Some popular RV campground chains with loyalty programs include KOA, Good Sam, and Thousand Trails.
If you are a senior or military veteran, many RV campgrounds offer discounts on camping fees. You can also consider free camping options like dispersed camping, boondocking, and overnight parking at Walmart or other retailers. These options are usually less convenient but can save you a lot of money.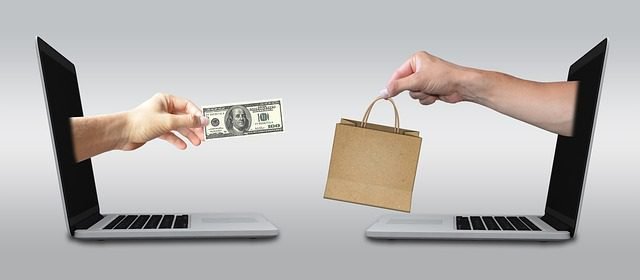 Image by Mediamodifier from Pixabay
Saving Money on RV Supplies and Maintenance
Another major expense of RV camping is the cost of supplies and maintenance. However, there are ways to save money on these expenses. For example, consider purchasing RV supplies and equipment from discount stores or online retailers. You can also save money on maintenance and repairs by doing it yourself or using a trusted and affordable mechanic.
It's also important to perform regular maintenance on your RV to avoid costly repairs down the road. This includes checking your tires, brakes, and other critical components on a regular basis.
Budget-Friendly RV Travel Tips
To save money on gas and other travel expenses, consider using a fuel-efficient RV or towing a smaller vehicle. Meal planning and cooking can also save you a lot of money on food costs. You can also explore free or low-cost activities like hiking, fishing, and sightseeing while RV camping.
To find discounts and deals on RV-related services and activities, consider using RV travel apps and other resources. These resources can help you find affordable campgrounds, RV parks, and other services along your route.
FAQ
Q: How can I find cheap RV rentals?
A: You can find affordable RV rentals on online platforms like Outdoorsy and RVshare. Renting directly from an RV owner through websites like Craigslist and Facebook Marketplace is also an option.
Q: Are there any discounts available for RV insurance?
A: Yes, many insurance companies offer discounts for RV insurance, including bundling policies, safe driver discounts, and loyalty discounts.
Q: What is the best way to find free or low-cost RV campsites?
A: You can find free or low-cost RV campsites through resources like FreeCampsites.net and Campendium. Additionally, checking with national and state parks and local retailers like Walmart and Cabela's can also help.
Q: How can I save money on RV maintenance and repairs?
A: Performing regular maintenance on your RV can help you avoid costly repairs in the future. You can also save money by doing some repairs yourself or using a trusted and affordable mechanic.
Q: What are some budget-friendly destinations for RV camping?
A: Budget-friendly RV camping destinations in the US include national and state parks, as well as public lands like Bureau of Land Management (BLM) sites and national forests. These areas often offer lower camping fees and opportunities for outdoor activities like hiking and fishing.
Takeaway
In summary, RV camping can be an affordable way to explore the world, but it's important to find ways to save money on camping fees, supplies, and activities. By taking advantage of discounts and deals, performing regular maintenance on your RV, and exploring budget-friendly destinations, you can make the most of your RV camping experience without breaking the bank.
Don't let a tight budget hold you back from experiencing the joy of travel in an RV. With the right planning and information, you can make your next adventure a memorable one.
Featured Image by Unsplash