A Unique Blend of Beer Tasting and RV Camping in Cazenovia, NY
Nestled in the picturesque town of Cazenovia, NY, Meier's Creek Brewing Company stands as a testament to the craft beer revolution. With its modern, industrial-inspired architecture, it offers a unique blend of beer tasting experiences and RV camping opportunities, thanks to the Harvest Hosts program.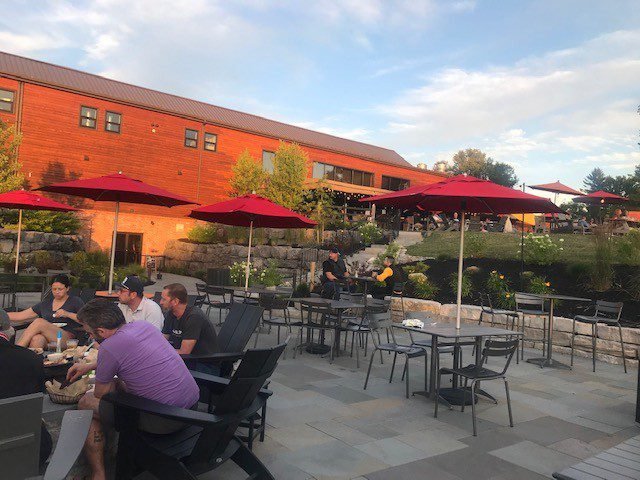 A Deep Dive into Meier's Creek Brewing Company
The ambiance at Meier's Creek is nothing short of impressive. The facility boasts modern buildings with an industrial touch, setting the perfect mood for a microbrewery. As you step outside, you're greeted with amenities like cornhole and disc golf, enhancing the RV camping experience for those who choose to stay overnight.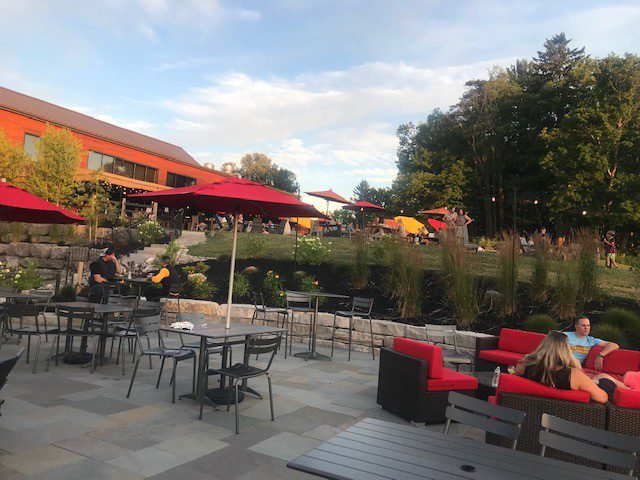 For the beer aficionados, Meier's Creek offers a diverse range of beers, from mild to sour to stout. While beer tasting is subjective and everyone's palate is different, the brewery ensures there's something for everyone. Whether you're an RV enthusiast looking to combine your love for travel and craft beer or a local resident, Meier's Creek promises an experience worth remembering.
Exploring Cazenovia, NY
Beyond the brewery, Cazenovia itself is a treasure trove of attractions. The Cazenovia Lake Nature Preserve beckons nature lovers with its hiking trails, birdwatching spots, and picnic areas. For those with a penchant for botany, the Cazenovia College Arboretum showcases a vast collection of trees, shrubs, and flowers spread across 100 acres.
History enthusiasts can step back in time at the Lorenzo State Historic Site, a 19th-century mansion offering insightful tours and educational programs. Meanwhile, Downtown Cazenovia is a hub of activity with its unique boutiques, art galleries, and diverse dining options.
For sports lovers, the Cazenovia Country Club offers a challenging 18-hole golf course set against a scenic backdrop. The Cazenovia Public Library and Cazenovia College Athletic Field, on the other hand, serve as community centers, hosting a variety of events and programs throughout the year.
Conclusion
While my personal experience with Meier's Creek Brewing Company through Harvest Hosts had its ups and downs, there's no denying that Cazenovia, NY, is a gem waiting to be explored. Whether you're drawn by the allure of craft beer, the serenity of nature, the rich history, or the vibrant community life, Cazenovia promises an unforgettable experience.
Nestled in the heart of Central New York, Cazenovia offers a serene backdrop for outdoor enthusiasts who can explore the Cazenovia Lake Nature Preserve, the Cazenovia College Arboretum, and various parks and trails. History buffs will appreciate the town's well-preserved architecture and sites like the Lorenzo State Historic Site, which provides a glimpse into 19th-century life.
The vibrant downtown area features unique boutiques, art galleries, and a diverse range of dining options that cater to different tastes, creating an enjoyable atmosphere for strolling and socializing. Additionally, the Cazenovia Public Library and Cazenovia College Athletic Field serve as hubs for community events and educational programs, fostering a sense of unity among residents and visitors alike.
Whether you're a fan of craft beer, nature, history, or shopping, Cazenovia, NY has something to offer everyone. Its charm and variety of attractions make it a must-visit destination for those seeking an authentic small-town experience in the beautiful Central New York region.
Local things to do
Here are some suggestions for things to do in Cazenovia:
Visit the Cazenovia Lake Nature Preserve, a beautiful nature reserve that offers hiking trails, birdwatching, and picnicking.
Explore the Cazenovia College Arboretum, a 100-acre botanical garden that features a variety of trees, shrubs, and flowers.
Visit the Lorenzo State Historic Site, a beautiful 19th-century mansion that offers tours, events, and educational programs.
Shop and dine in downtown Cazenovia, where you will find a variety of unique boutiques, galleries, and restaurants.
Play a round of golf at the Cazenovia Country Club, a picturesque 18-hole golf course that offers a challenging layout and beautiful views.
Visit the Cazenovia Public Library, which offers a variety of programs, events, and resources for residents and visitors.
Attend an event at the Cazenovia College Athletic Field, which hosts a variety of sports and community events throughout the year.