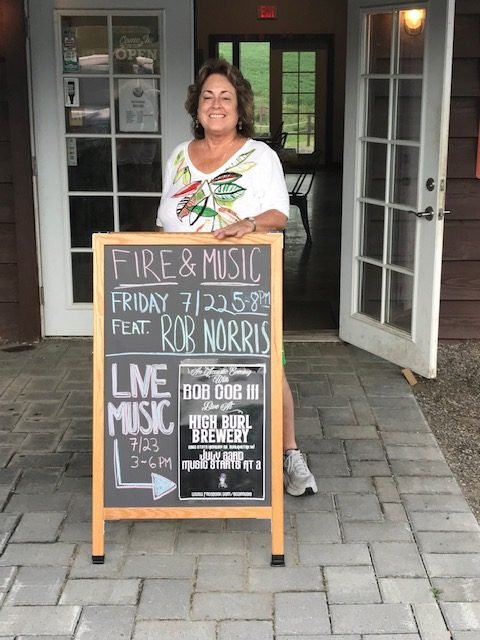 It's hard to describe just how wonderful this place is. Our Harvest Host was Rustic Ridge Winery, but they share a "campus" with High Burl Brewery. When we checked in we were greeted by Connie. One never knows what will happen at a harvest host check-in. It's a 50/50 shot the person that you connect with has any knowledge of the program, but in this case, she was expecting us – Yay!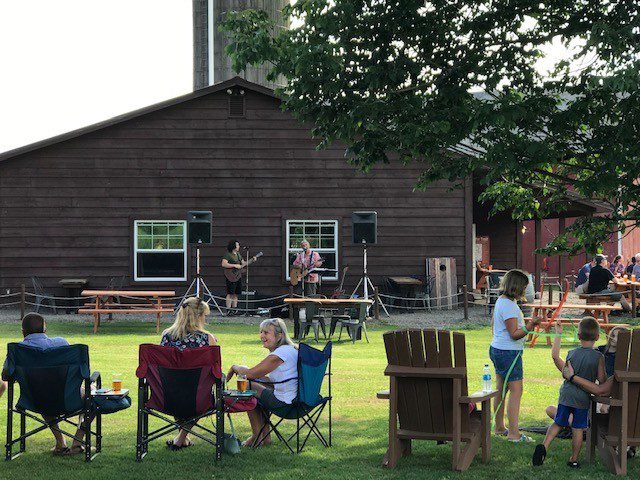 The area for campers was a short distance from the Wine & Beer facilities and adjacent to a corn field with beautiful views of the valley. The breathtaking scenery was right out of a movie.
Once we got settled, we walked over to the Winery where both Cindy & I took a seat at the bar for a wine tasting. Connie told us the grapes used were from the Finger Lakes region of New York. I'm not sure if the wines are produced on-site or "imported" from the Finger Lakes. Frankly, I was more interested in the taste than the origin story and I was not disappointed.  My favorite was made from grapes developed by Cornell University in conjunction with Finger Lakes Vinyard operators.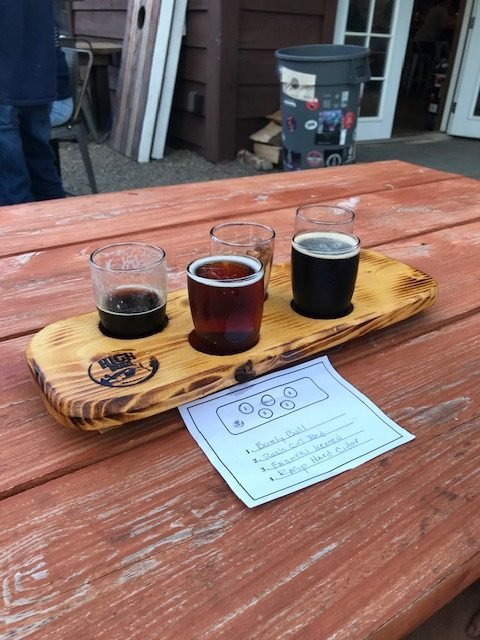 After the tasting, we decided to take a break & hang out at camp for a while. After Dinner, we took a stroll over to the brewery where we each had a flight of beer. The icing on the cake is that live music was happening that evening and we were able to carry our beer samples outside to a picnic table and soak in the music while sampling beer. The atmosphere could not have been more perfect. The live entertainment ran thru 8 PM and just as that was winding down, the rain was ramping up.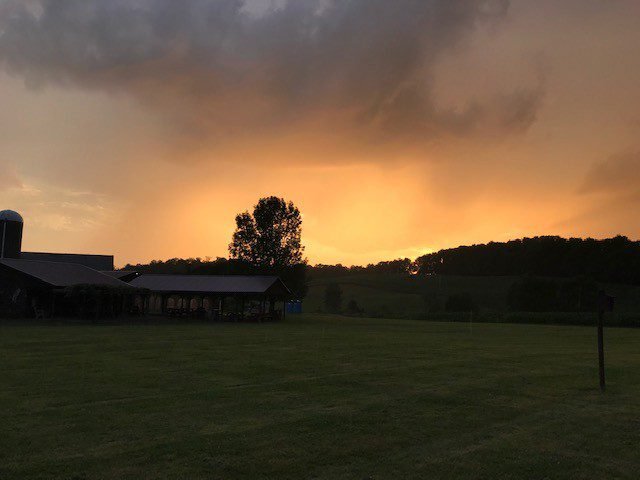 Back at the campsite, we were treated to a spectacular Rainbow and colorful sunset. We were the sole campers that evening, so it was extremely peaceful and quiet.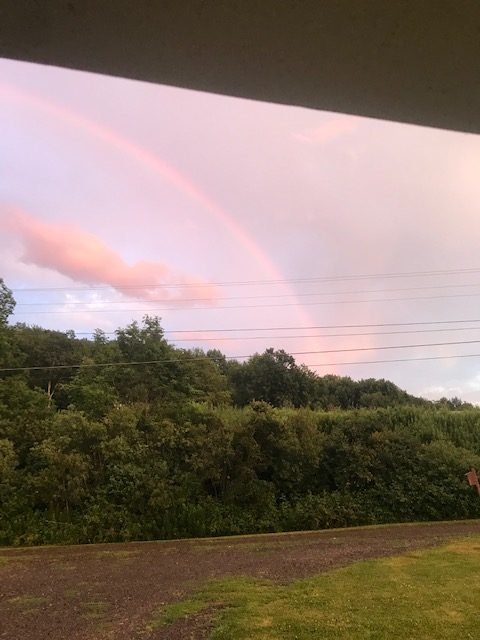 If you find yourself in the Cooperstown area of New York, do yourself a favor & check this out.